Never a gym to shirk a challenge this year so far we have taken part in 2 half marathons. 
Firstly, the Silverstone Half around the F1 track in styli of a formula one car, vrrrrmmmmm. The day started quite foggy and cold but as the sun came out the race commenced and all three of our Team Evo runners clocked under 2 hours. Jon, Rachael and Hannah set personal best times all round.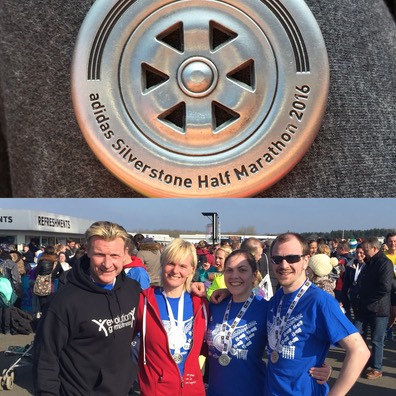 Then on the 10th April Jon and Rachael joined Lizze and took on the HILL in the Sheffield Half Marathon again all three clocking under 2 hours. Well Lizzie clocking 1 hour 33 and the others mid 1 hour 50s.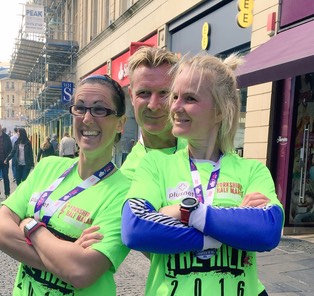 If your goal is to do a 10k, a half or a full marathon (Hannah did the London Marathon in 2015), Evoluiton Gym can help. With stop to start plans to get you up to 5k or a longer distance and some great runs straight out from the gym there is no reason not to start today.